A Very Special Reunion in Osaka
(おさか で さいかい は とくべつかった)
1. ぼくら が おさか に いた てき、 私たち は 私たち の とほだち ゆらさん と かのじょ の かぞく を あいました。 2. ゆらさん は こべ に すんで います、 でも きょねん の はる かのじょ は シアトル に きました。 3. 私たち は まつしたーけ と ばんごはん を たべました (しゃぶしゃぶ) そして たのしかった。 4. アリナさん は すこし にほんご を はなす できて、 こちろさん と ゆらさん は すこし えいご を はなす できます、 だから、 私たち は よく はなす できました。 5. こちろさん は 私たち, "ありがとう ございます" と "ありがとう ございました" の ちがい を おしえました が おもしろかった。 6. いつか, 私たち は かれたち と めし を たべる の を ねがっています また。
(The first photo is from Seattle, the rest are from Osaka)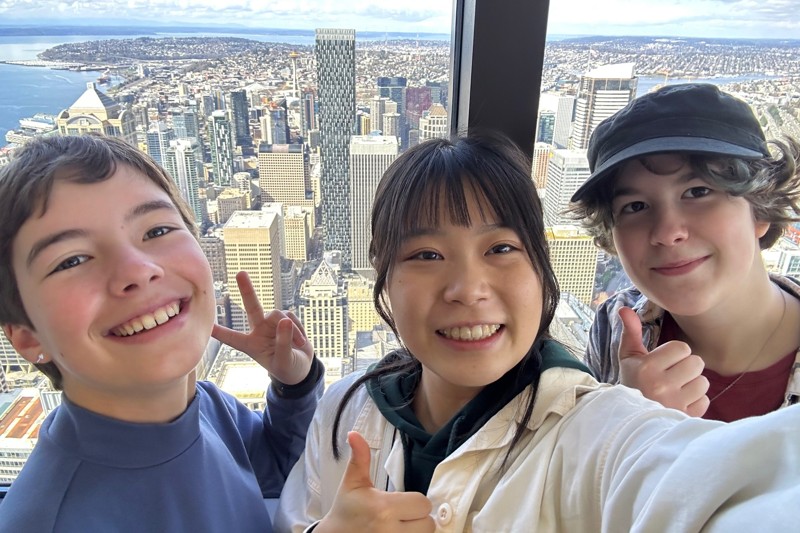 At the Skywalk In the Columbia Tower in Seattle.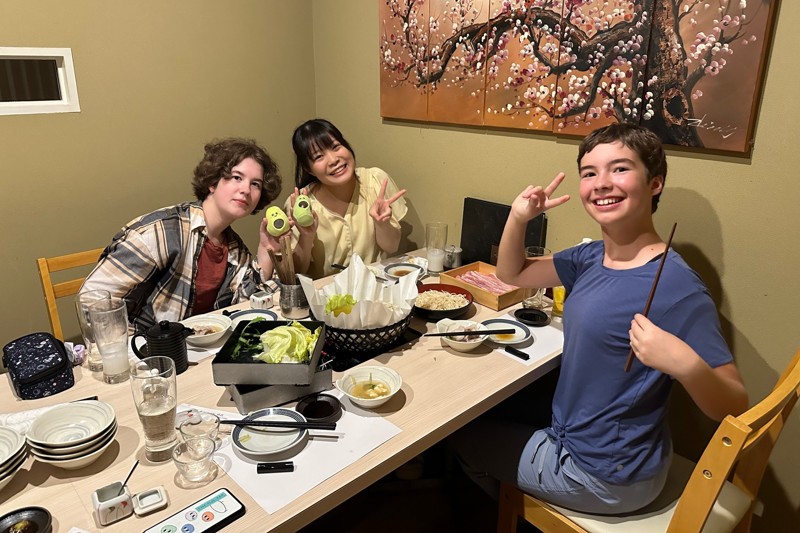 The Kids Brought Dueling Bravocados to Osaka, For a Secondary Reunion.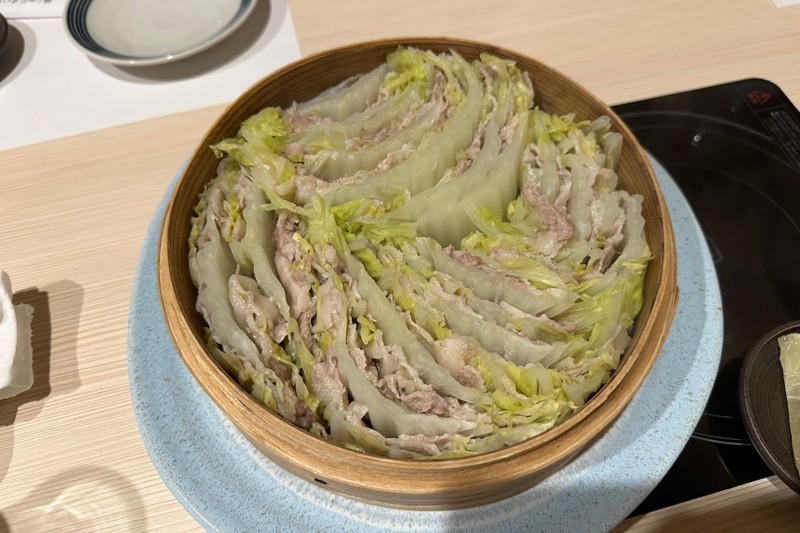 The Opening Course for Dinner (Pork and Cabbage).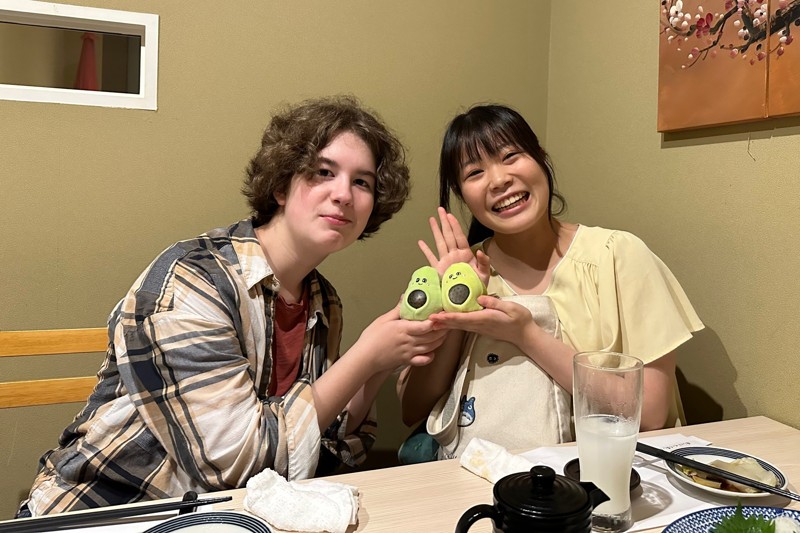 These Two Were Pretty Happy To See Each Other (and I Don't Mean the Bravocados).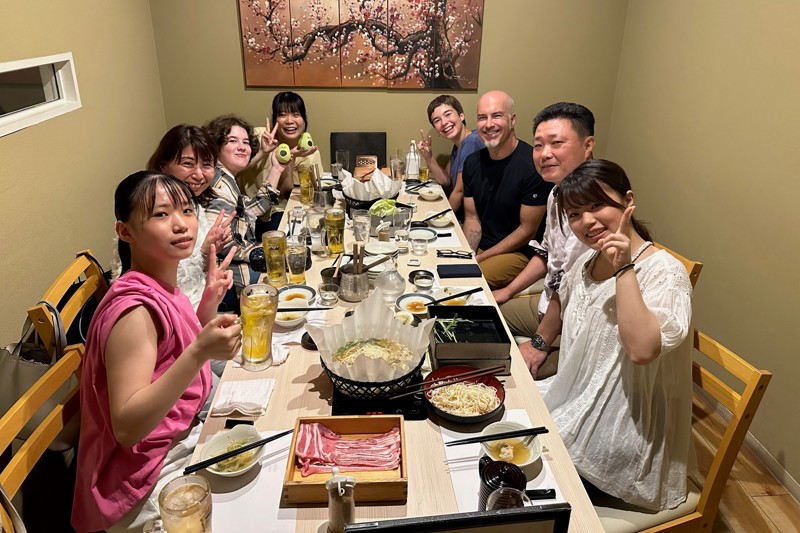 Clockwise from front left: Ran, Miki, Delphine, Yura, Alina, Tom, Koichiro, Rino.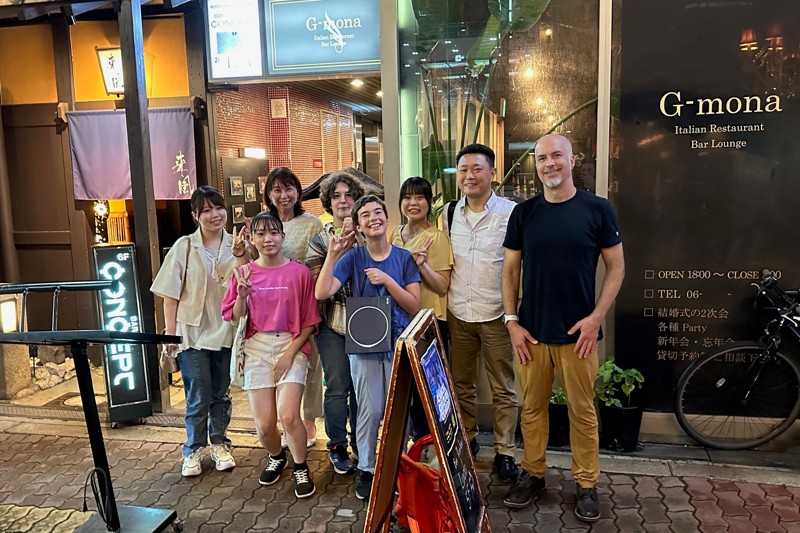 I Wish We Had Had Some Time To Explore Osaka Together.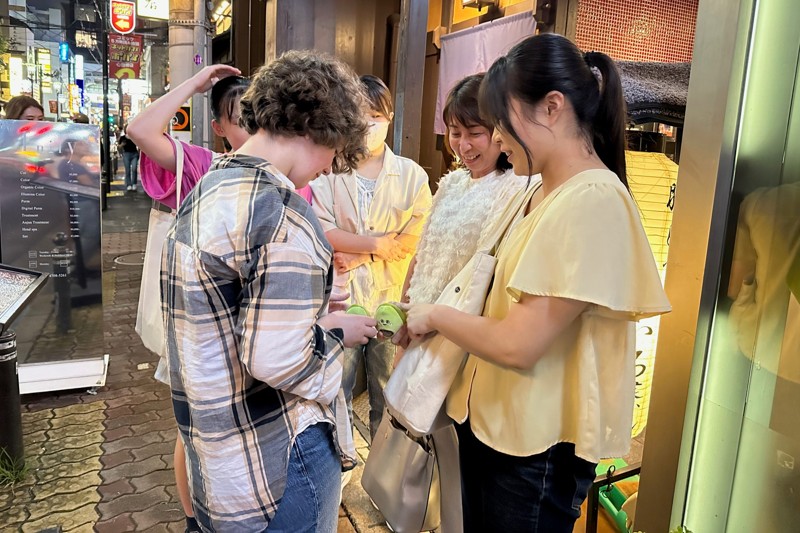 It Was a Little Tough To Say Goodbye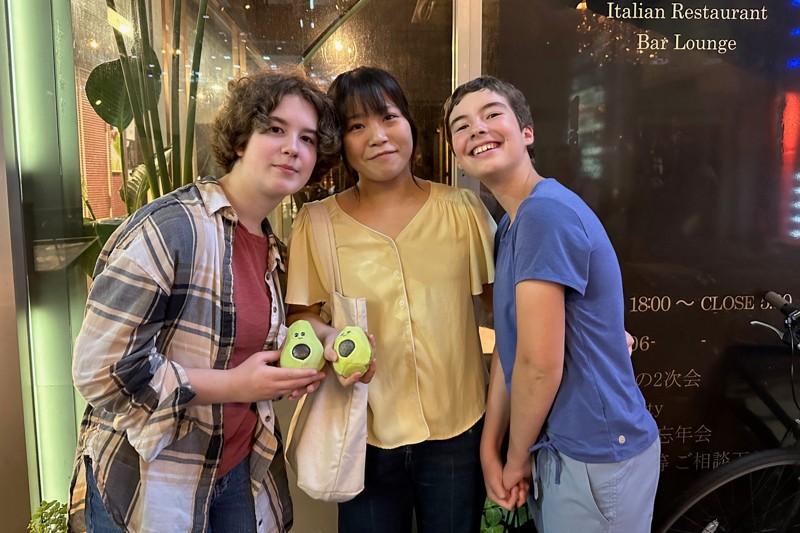 Until We Meet Again, Matsushitas.