This Trail Run Brought To You By "Love The One You're With" by Crosby, Stills, and Nash.
(Note: this is from Feb 19th, 2022)
(Yes, I'm way behind on posting this stuff)
So I woke up early today with the intent of running to the Pratt Lake basin, trying to sneak in a run while I had a free day. However when I got to the access road, there was ~8 inches of new snow on the ground, and I couldn't get to where I needed to go (nor likely could I have run, due to the new snow).
So, I doubled back to North Bend and started looking around for a place to run. Since I had the Prius, I couldn't really drive anywhere interesting (and there was fresh snow there too), but as I passed the Mailbox Peak parking area, it was (a) not crowded at all and (b) I could definitely park there. So, I decided to try to run Mailbox Peak.
(In case it's not clear, that's where the CSN reference comes into play[1])
This is a fairly grueling run (750' of elevation gain per trail mile, the trail is classified as "Difficult" by GAIA), and there was some serious snowfall beginning at the 3.25 mile mark .. so, I stopped running at 3.5 miles and 2,500' of ascent (and I was wicked tired).
WTA reference for Mailbox Peak: Gain: 4000 ft., Highest Point: 4822 ft.
It bugged me that I was so close to the summit when I stopped running (~3/4 of a mile), so I decided to walk to the summit, then come back down 3/4 of a mile, then run 3.5 miles back to the beginning.
(There's a literal mailbox at the summit, which on this day it's entire post was buried in the snow)
(And today, it [apparently] had some sort of cauliflower-based snack inside)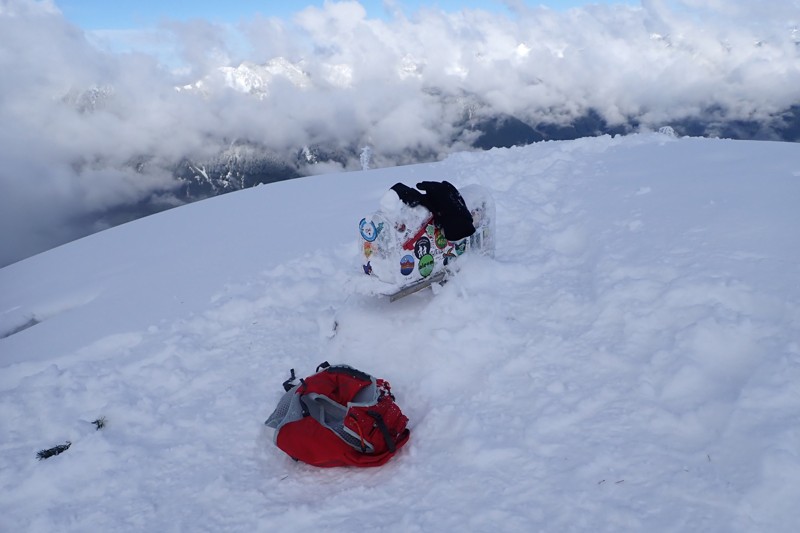 The summit approach had 8-12" of new snow and was awful to walk with no gear (of course I had no micro-spikes), but I persevered... and this was what I saw: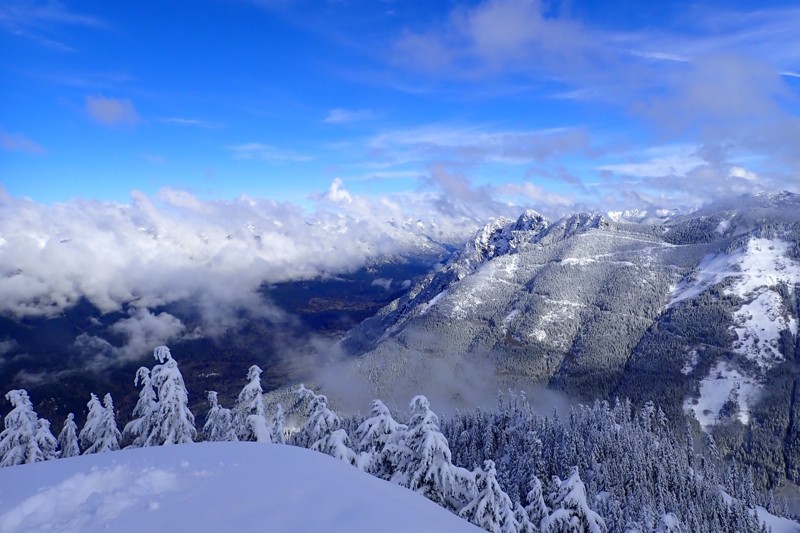 I had 270 degrees of clear-ish sky and 90 degrees of absolute cloud-white washout: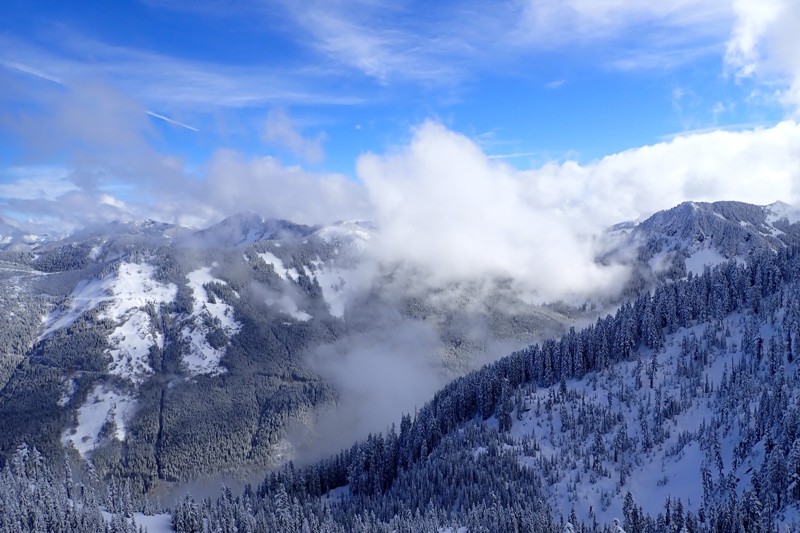 It was beautiful up there ... and entirely unexpected: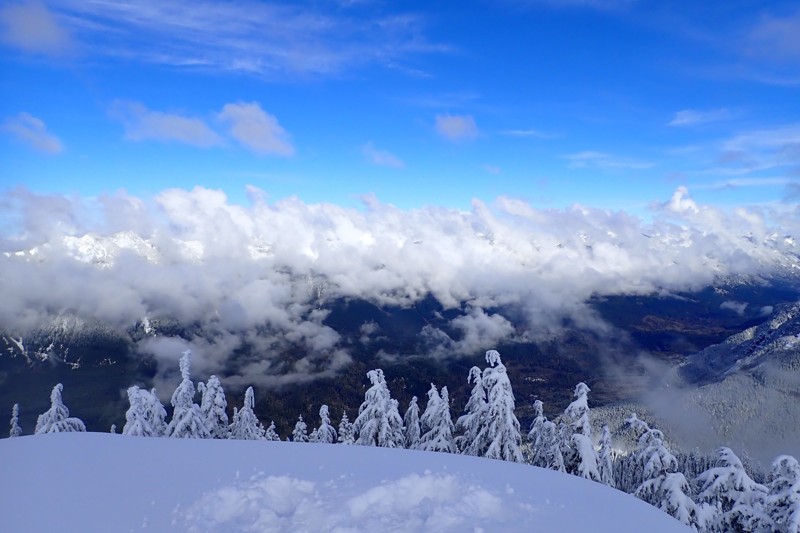 My ascent was through some serious fog. I wasn't sure if I would be able to see anything when I got to the top: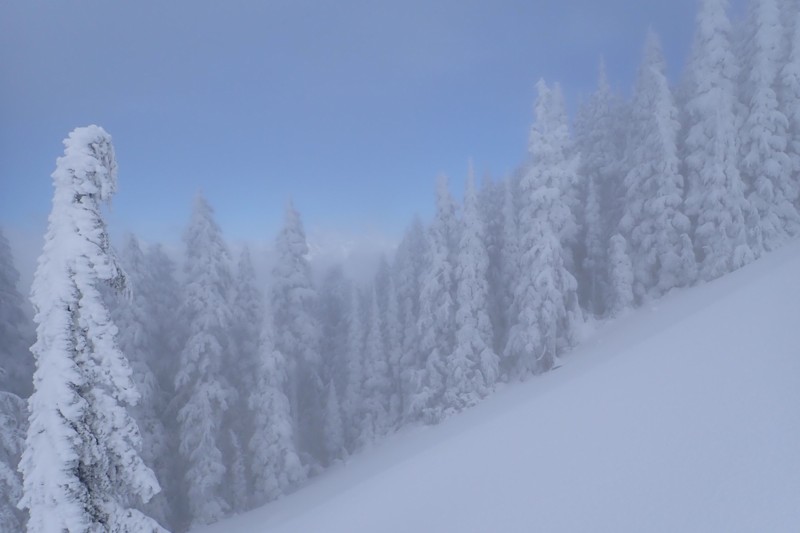 The approach is wicked steep .. this is looking back down the approach: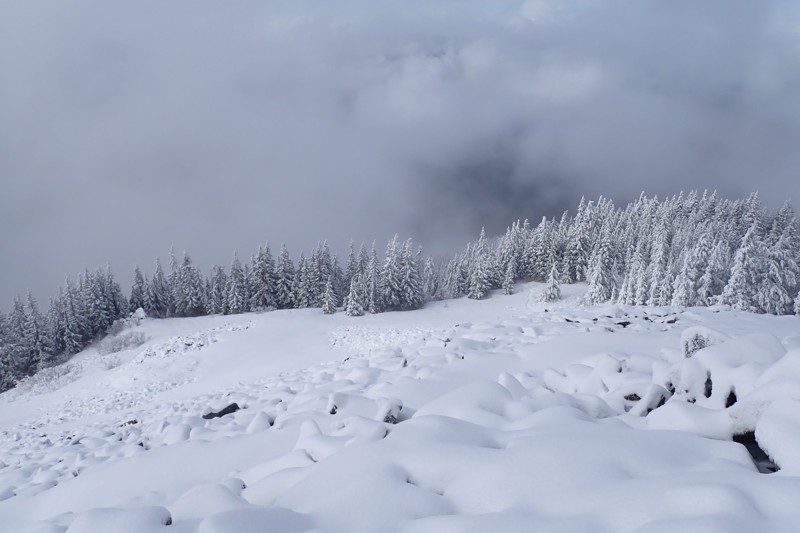 This is what the trees looked like approaching the summit: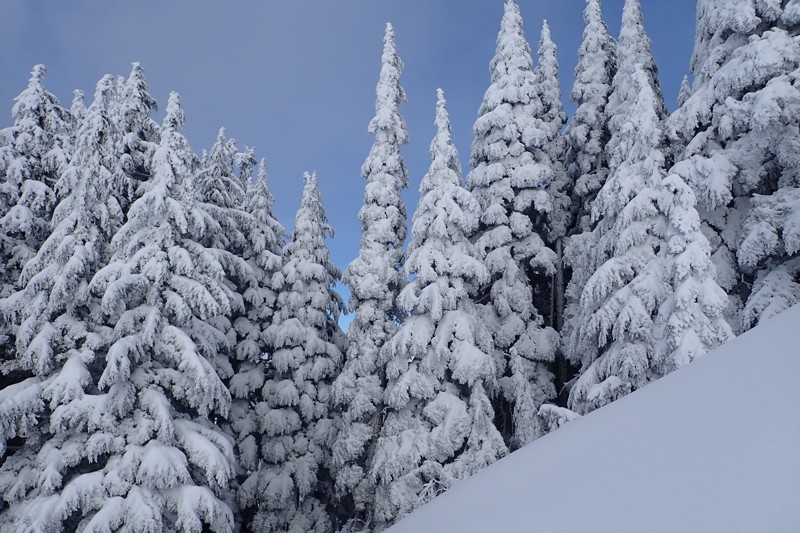 And of course, selfie or it didn't happen: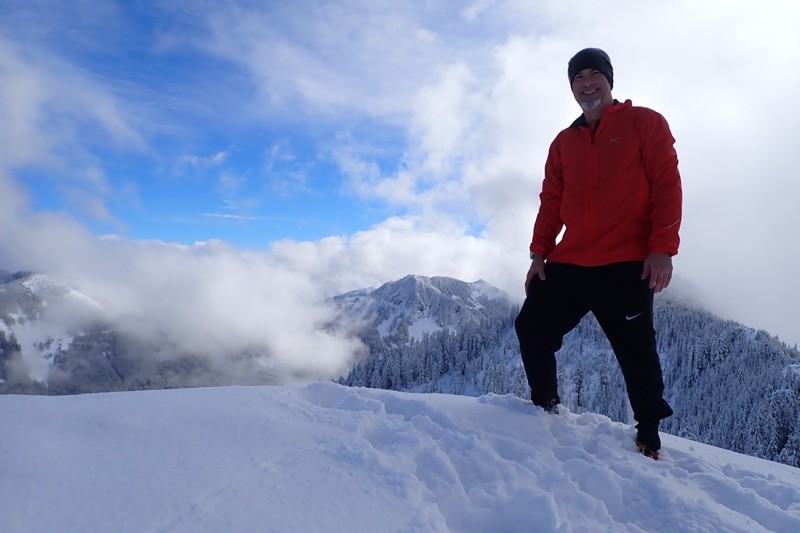 I have a new appreciation for Mailbox Peak. It was a hike I had never intended to do, due to the sheer number of vehicles crowding it's parking lot on nearly any given day, but I see the appeal now. It makes for an incredibly grueling and utilitarian trail run, and also has some beautiful views at the top.